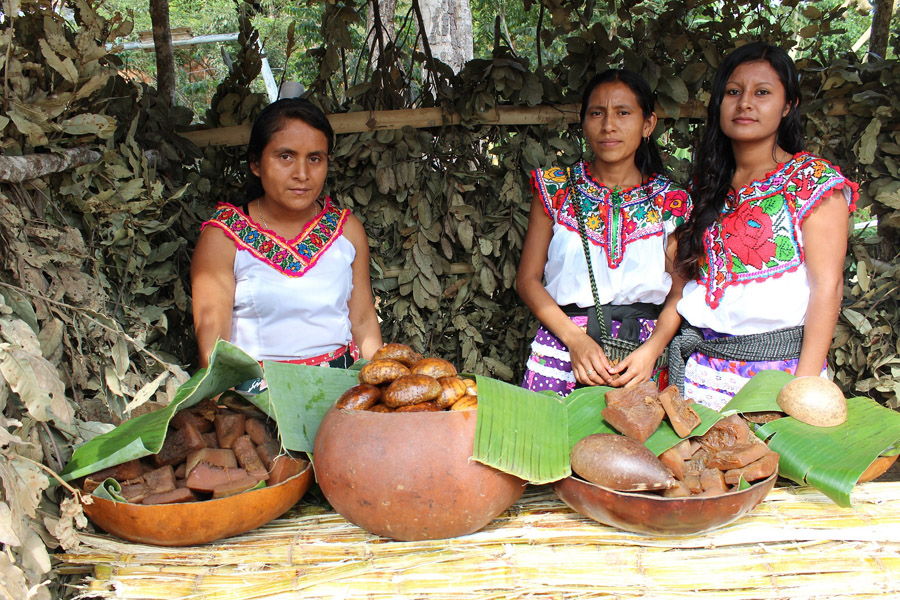 Please Note

: The November Oaxaca trip is full;
However, we are planning another trip for the third week of January, 2018.
Please

contact us

if you would like to receive details.
November 7 – 14, 2017
Join us for a seven-night trip to the beautiful tourist mecca of Oaxaca, Mexico!
We will be leaving Nogales on the morning of November 7 to drive to Hermosillo and catch a plane to Oaxaca, and will fly back to Hermosillo on November 14 to drive back to Nogales.
Total Price:  $1,682.00 per person/double occupancy
This tour includes:
Round trip airfare; all transfers, transportation to and from airports; 7 nights at hotel double occupancy; 5 guided tours with transportation, and major tips, i.e. you tip the bell boys at the hotel.  Guides, Drivers and maid tips are included.
Note:  A deposit of $576 per person should be sent to Ambos Tours at 269 W. Loma Street, Nogales, AZ 85621 as quickly as possible but no later than June 30.  Final payment will be due 30 days before we depart.
Along with your deposit, please supply us with your full name, date of birth and your passport number.
If you are not flying with us and making your own flight arrangements, please send a deposit of $200.00.  Airfare to Oaxaca from Tucson runs about $500+/- and there is a layover in Houston.   Just let us know your flight plans.  Of course you will be on your own with luggage and getting to the hotel.
OPTIONS:  Floor show of Oaxacan culture at local hotel.  $35.00 +/- dinner & show.  More info to follow.
ITINERARY
Day 1 – Nov. 7
Arrival in Oaxaca Airport at 10:55 PM.  Meet representative outside the luggage claim area for your transfer to Holiday Inn Centro Historical Hotel.
Day 2 – Nov. 8
Visit Oaxaca's Historic Center; a UNESCO World Heritage Site, Botanical Gardens & Museums
Day 3 – Nov. 9
Visit Santa Marie Tule and Monte Alban Archaeological site.  The Tule tree will be our first top, (a 2,000-yr. old tree with a 45' diameter) then the village of Santa Marie Tule to see some arts & crafts.  Monte Alban is an archaeological site located in a mountain range and features old tombs as well as an observatory and a traditional pre-historic ball court.
Day 4 – Nov. 10
Mitla Archaeological site, whose name means "place of the dead".  The architecture reflects the progress of the Zapotec culture and highlights include its extraordinary walls with friezes.  Mitla is one of the most charming small towns in the state.  From Mitla we will continue our tour to see the process of making mezcal, a traditional Mexican liquor.
Day 5 – Nov. 11
Today we embark on a tour to Sierra Juarez (Juarez Mountains) with beautiful lush green vegetation, rich biodiversity and spectacular landscapes.  The first stop in this area is the town of Guelatao de Juarez to see the Encantada Lagoon Dam, the Juarez Museum and a replica of the house where the Father of the Americas Benito Juarez Garcia, was born.  Benito Juarez is known as the Abraham Lincoln of Mexico.
Our tour will also include the town of Ixtian de Juarez, known for the St. Thomas the Apostal Church, with its pink stone façade and Caulalpam de Mendez with its yellow limestone buildings.  Get your cameras ready it's only a drive-by  on our way to the famous arts and craft center of  Arrazola.
Day 6 – Nov. 12
Free Day – Finish touring the many museums and churches in historic Oaxaca City you may have missed and visit the local Mercado or rest by the pool with a good book.
Day 7 – Nov. 13
Today you will have the opportunity to prepare traditional dishes from the State of Oaxaca.  This is a totally interactive class in which you will visit a local market in order to find the freshest ingredients to add taste and flavor to your food.
Once you are in the kitchen, experienced chefs will share their techniques and knowledge with you.  Yu can prepare a sauce, a soup and a main dish which could be mole negro (a tasty dark sauce), chiles rellenos (stuffed chiles), enchiladas or the traditional tlayudas (a fried tortilla covered with refried beans, meat, cheese, greens and avocado, all accompanied by handmade tortillas.
You will also have the chance to visit a chocolate factory, "La Soledad" or "El Mayordomo"
Day 8 – Nov. 14
Transfer to the airport to start home.